Live Feed
Please join us at the Mesquite Trails Elementary parking lot on Friday, October 30th between 6-8PM for our Drive Thru Trunk or Treat.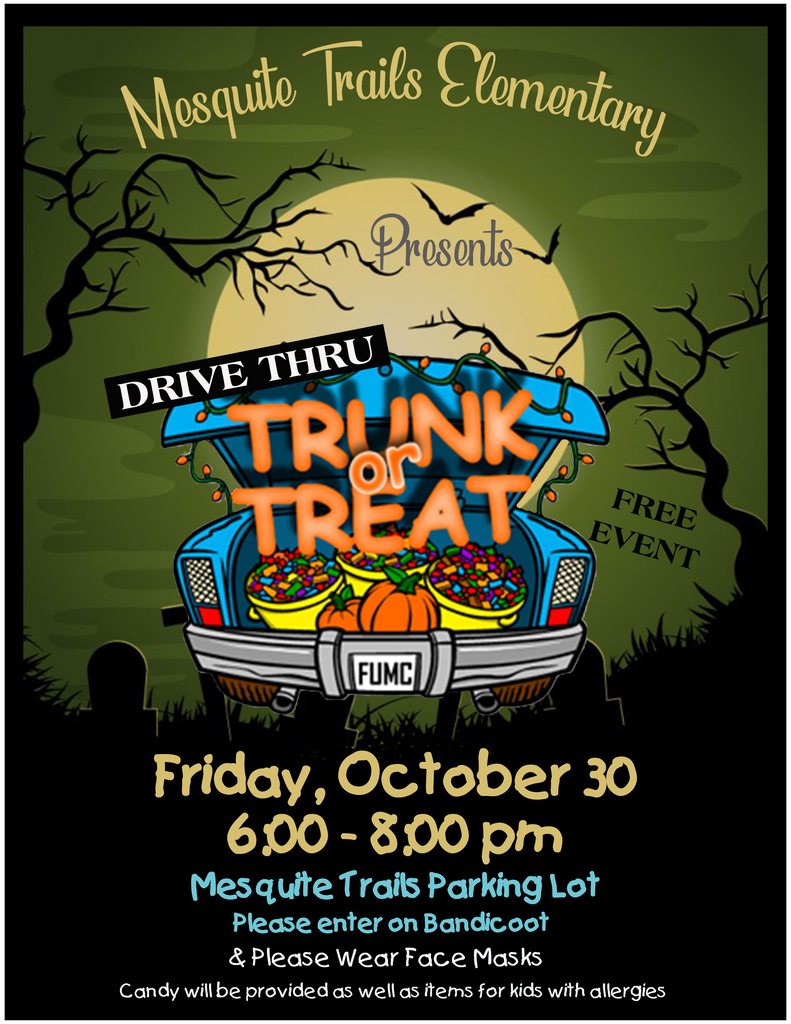 Mesquite Trails Elementary
3 days ago
🦅 News: Hi parents and guardians. Our scheduled picture day of October 28th is being postponed until a later date. We will be sending out more information in the future about the rescheduled date. We are striving to make it a safe and convenient process for all our Eagles.
Mesquite Trails
9 days ago
Our Nutrition Services Department still needs your input on meal service.
Please fill out the brief survey here: https://bit.ly/3ko9WRk
Hesperia Unified
about 1 month ago
Eagles its time to kick off our Kids Are First assembly!! Join us all in watching this video to find out all about our first fundraiser. Plus all the exciting things it offers, and learn about all the exciting prizes you can earn!
More information can be found on our social media sites or on our website. Join the fun and help support Mesquite Trails! 🦅
https://www.youtube.com/watch?v=YyeORRpYN8c&t=5s
Mesquite Trails
about 1 month ago
MT Yearbooks
If you ordered a 2019-2020 Mesquite Trails yearbook, you can come pick yours up tomorrow between 10am-12pm! Drive up to our bus lane and our staff will assist you. 🦅
Mesquite Trails
about 1 month ago
View All Posts »
CADistinguished School
PBISGold School
VEXRobotics
CBEEHonor Roll School