Live Feed
Make it a Panda Express night! 20% of sales up until 10pm tonight will be donated to Mesquite Trails. Take your flyer in and help support our school. 🦅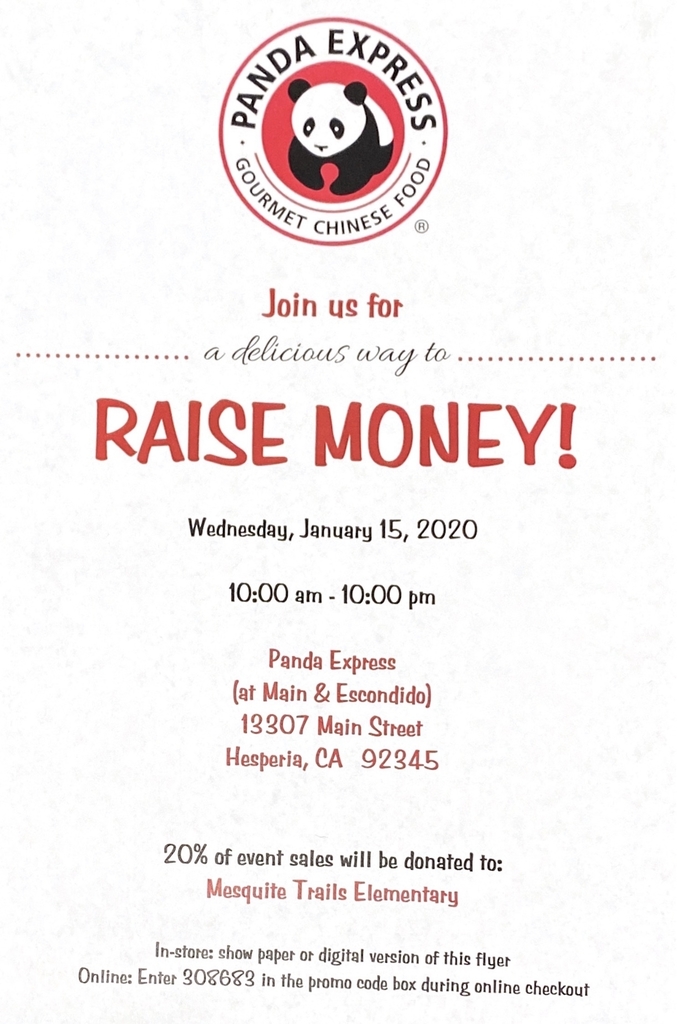 Mesquite Trails
14 days ago
Hello Eagle families! Tomorrow, Jan. 15th is our Panda Express fundraiser from 10am-10pm at the Escondido location. 20% of all sales will be donated to Mesquite Trails. Bring your flyer or digital copy. Make it a Panda night!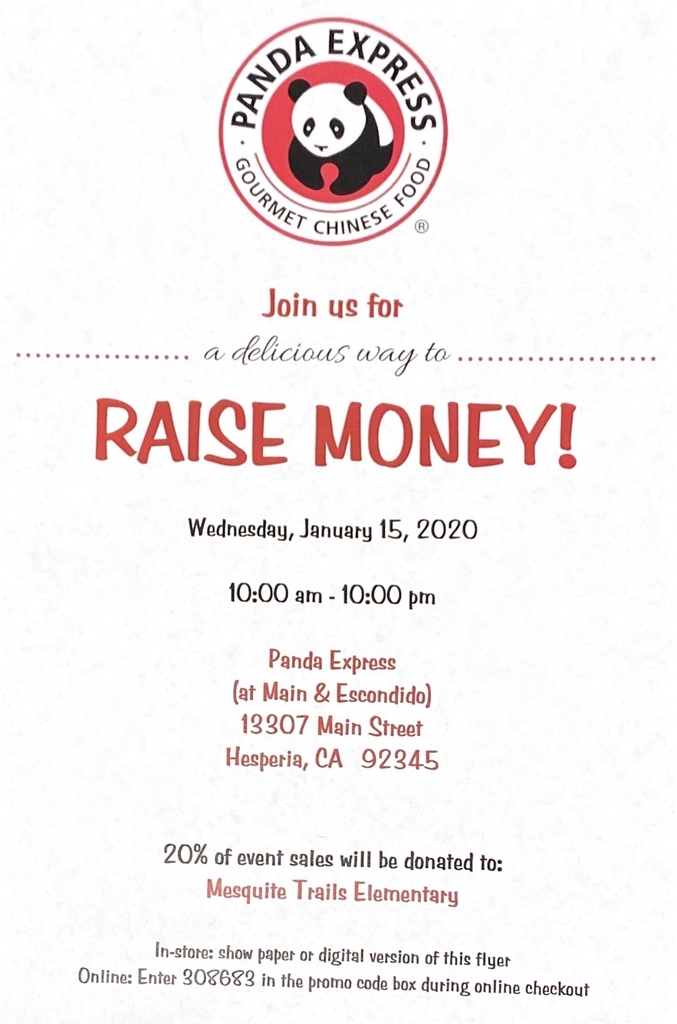 Mesquite Trails
15 days ago
CORRECTION! Tuesday-Friday will be minimum days. Apologies for the error.
Mesquite Trails
4 months ago
Hello Mesquite families! Just a reminder that Tuesday-Thursday we will be on a minimum day schedule. TK and K students will be dismissed at 10:59 a.m. and grades 1-6 will dismiss at 11:40 a.m. Thank You and Go Eagles!
Mesquite Trails
4 months ago
Get those smiles ready! Thursday, September 19th is Fall Picture Day at Mesquite Trails!!! 😃📸😁📸🤩📸🤪
Mesquite Trails
4 months ago
View All Posts »
CADistinguished School
PBISGold School
VEXRobotics
CBEEHonor Roll School