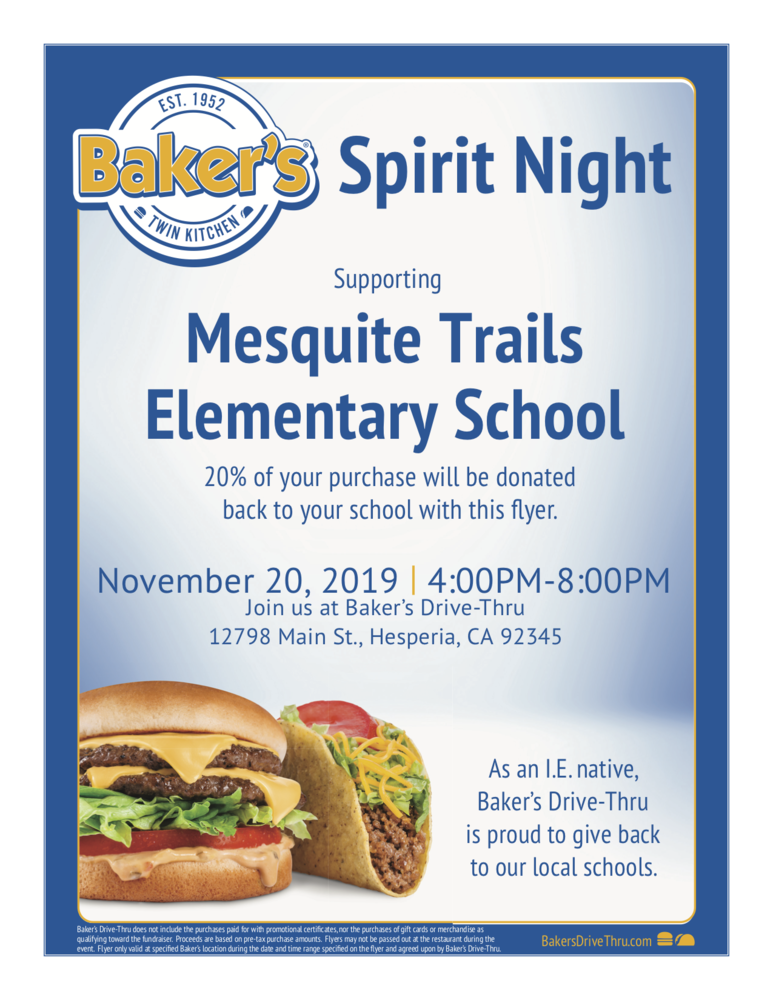 Support our school with great food!
Mesquite Trails
Monday, September 30, 2019
Come join your favorite elementary school at your favorite burger joint and help support our classrooms in the process! November 20, from 4:00 pm to 8:00, don't miss out on this easy and delicious way to help out!