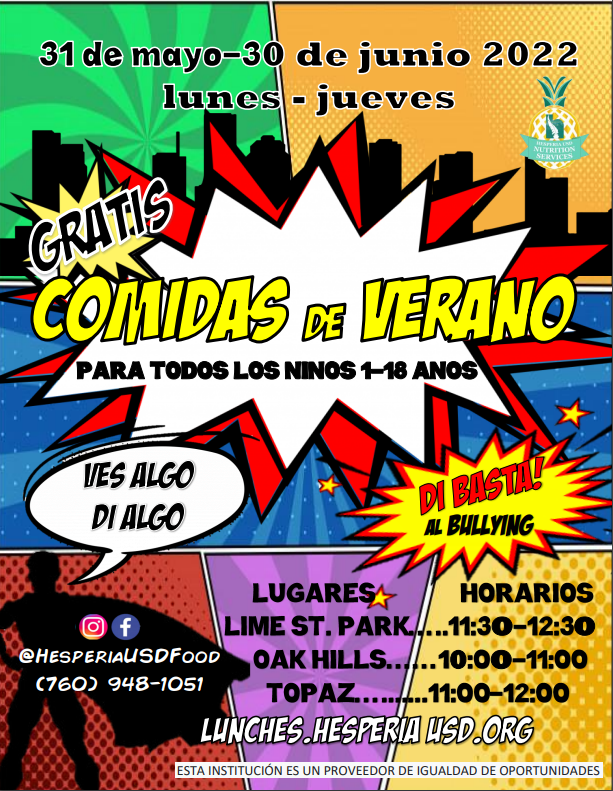 The district IT team is hosting a Smash Brothers tournament for elementary students grades 1st-6th at Cypress Elementary on May 18th starting at 4PM. Registration will be open now through May 16th. To sign up please go to the link here:
https://forms.gle/8ecpbfyyEnsk3Tt59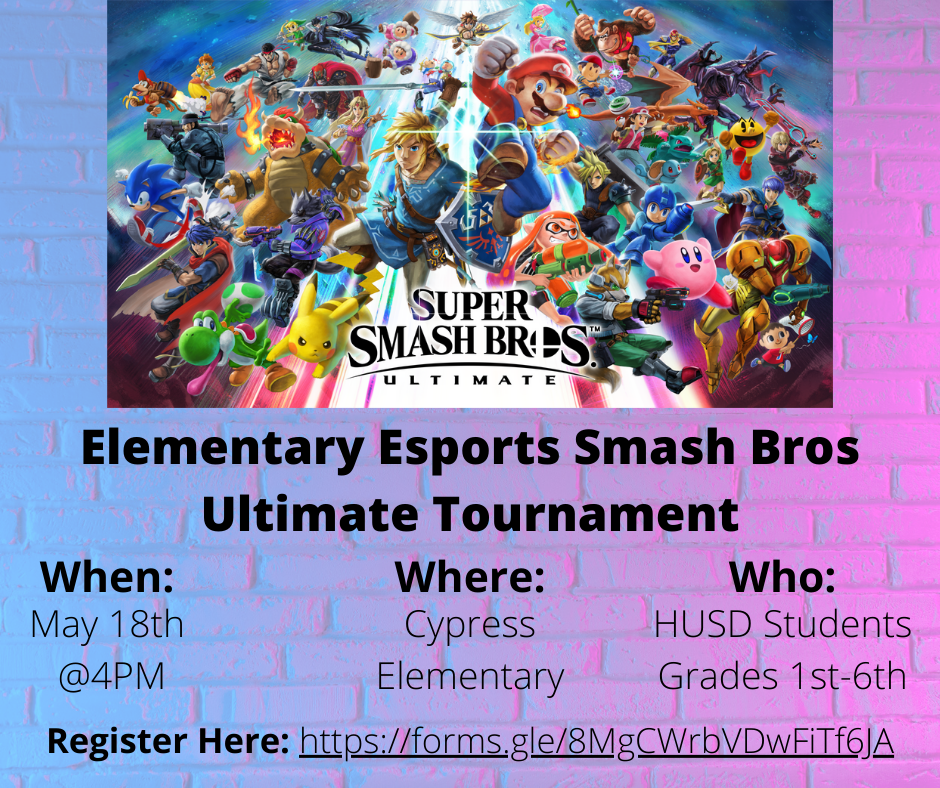 Hello Eagle Families! This is a quick MTPC reminder that Breakfast with the Principal will be tomorrow at 9:00. Pastries and beverages will be provided. If you can join us, please do!

Ranchero road widening project to begin soon. Please click the link for more info:
https://5il.co/14x8y


Hesperia's Jolly Parade December 17th from 4pm-7pm. If you missed Santa at one of his stops, join us at Civic Plaza Park at 7pm for photos and hot chocolate!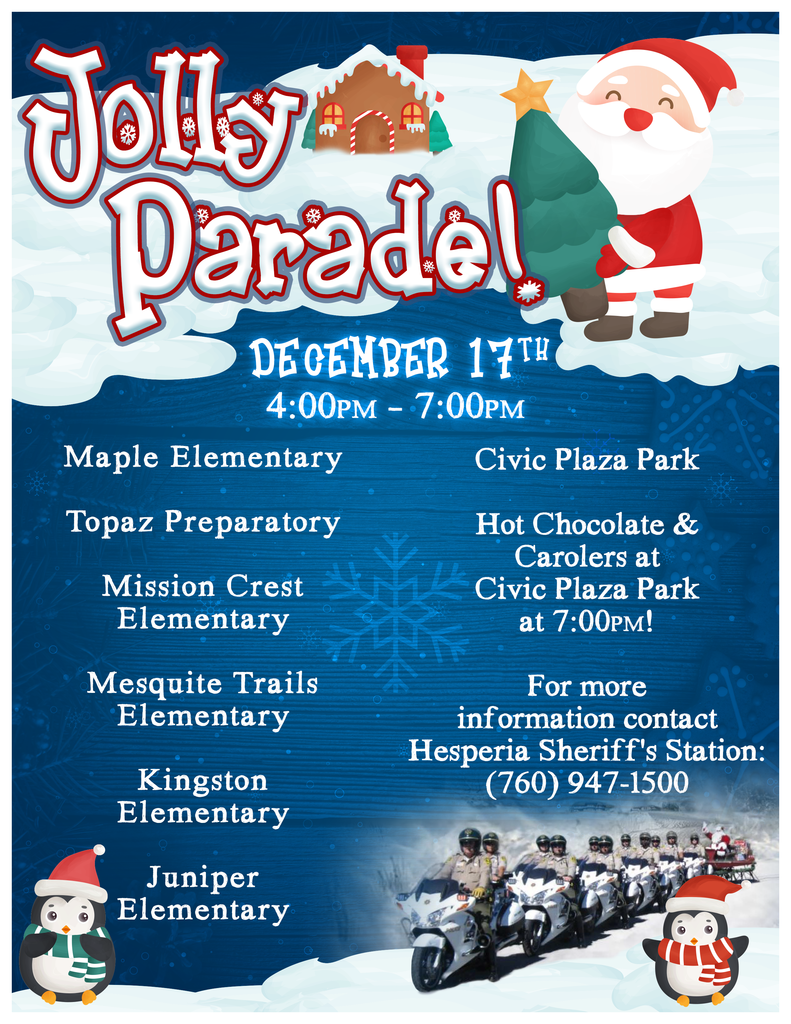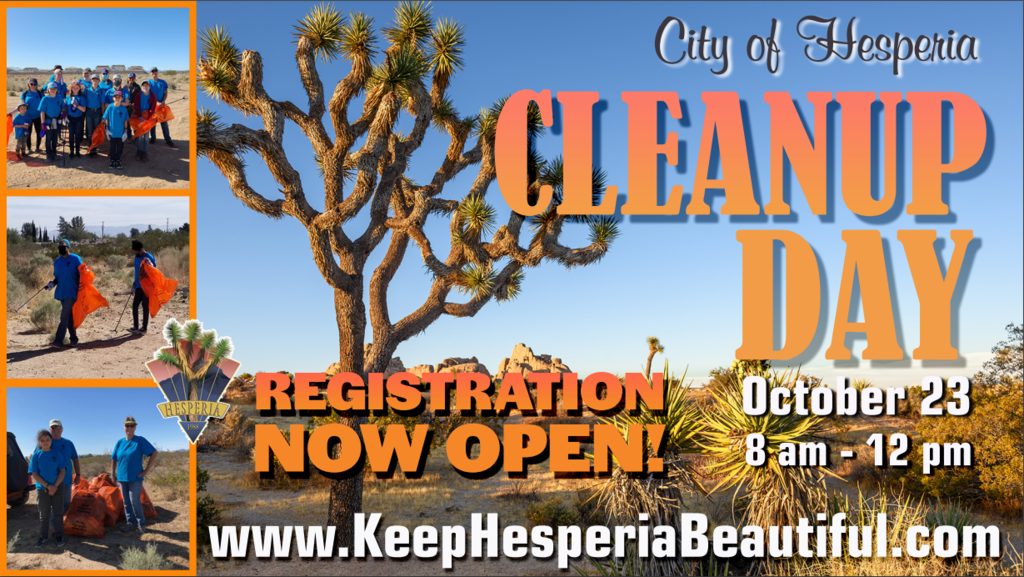 There will be no school this Monday, September 6, 2021 in observance of Labor Day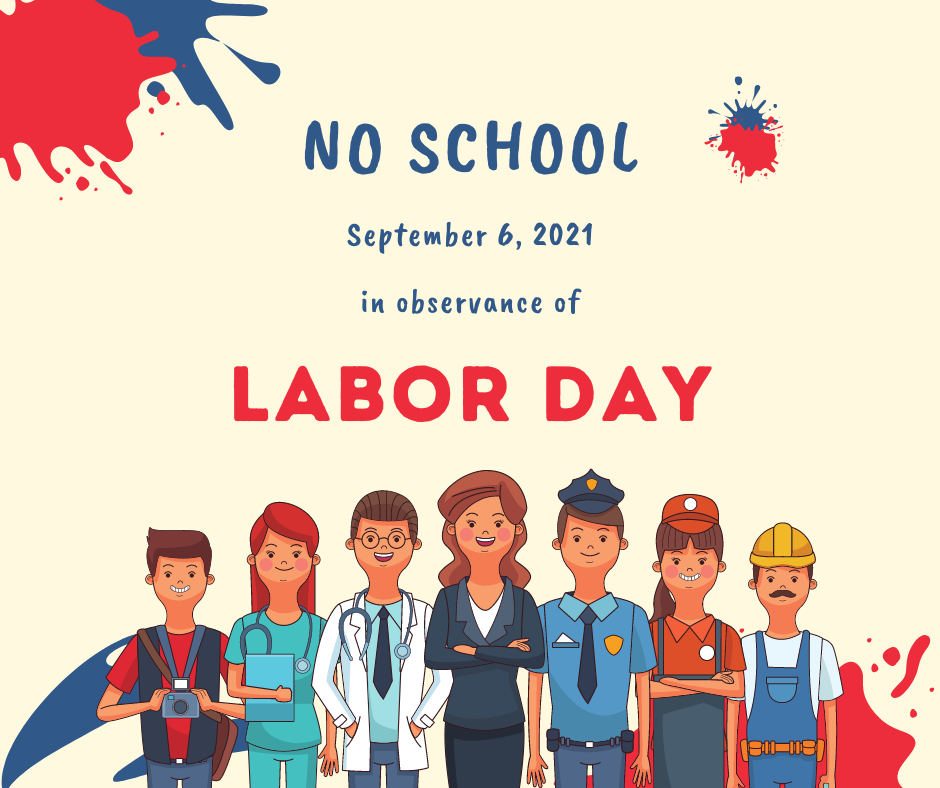 All district and school offices will be closed this morning due to a mandatory all district in service. All offices will be reopening later this afternoon. Thank you for your patience.

The 21/22 school year starts Thursday, August 5th. Hope everyone had a great summer! #tooshort #backtoschool #IMPACTtheFutureHUSD

Announcing the HUSD Summer Smash Esports Tournament June 14-17 for grades 6-8. Games will include Mario Kart and Smash Bros. Register by going to the link here or scanning the QR code on the image.
https://forms.gle/C9j3D3eMsa8Mmg3T6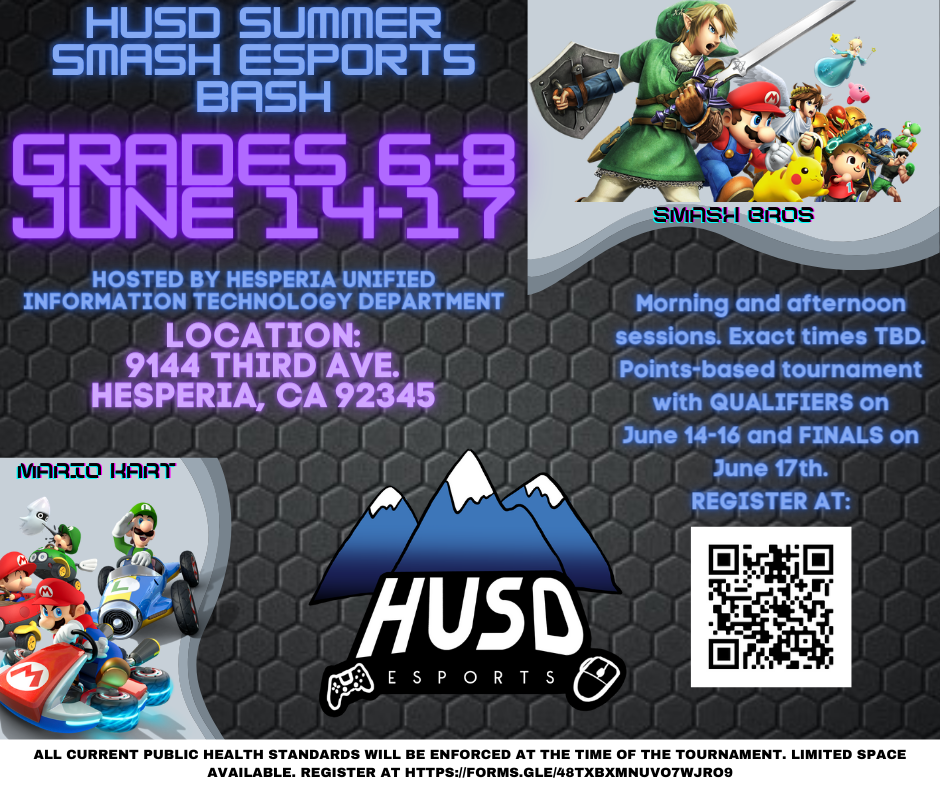 There is NO SCHOOL on Friday, May 21st for a planned Snow Day. Enjoy your long weekend! We'll see you back for our last four days of this school year beginning Monday, May 24th!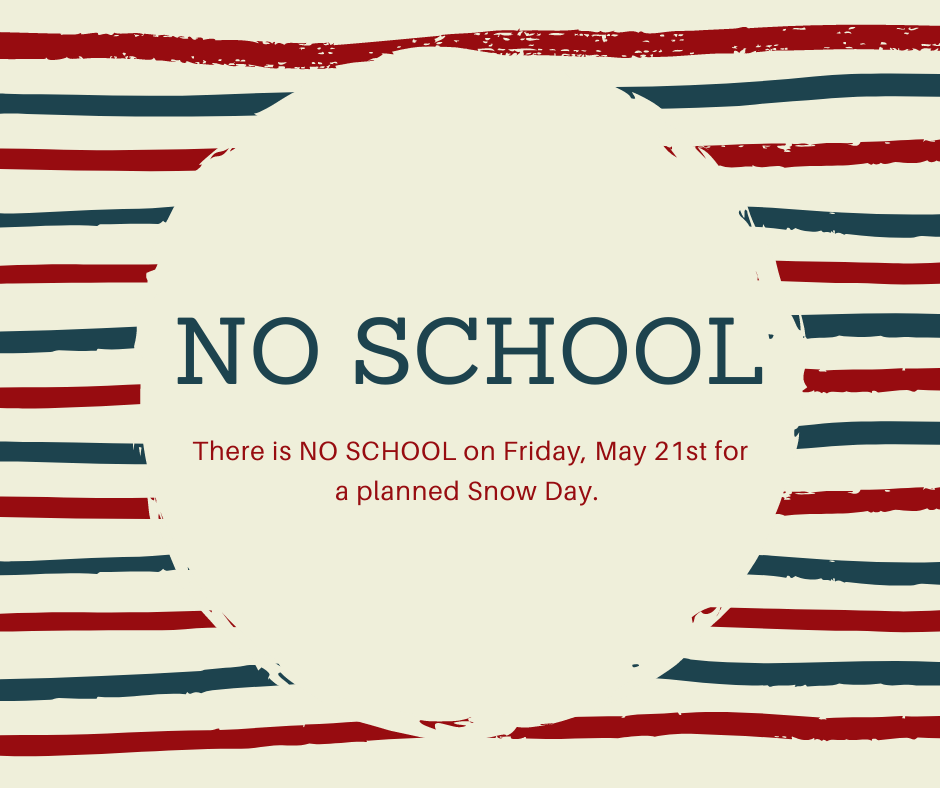 There is NO SCHOOL on Friday, May 21st for a planned Snow Day. Enjoy your long weekend! We'll see you back for our last four days of this school year beginning Monday, May 24th!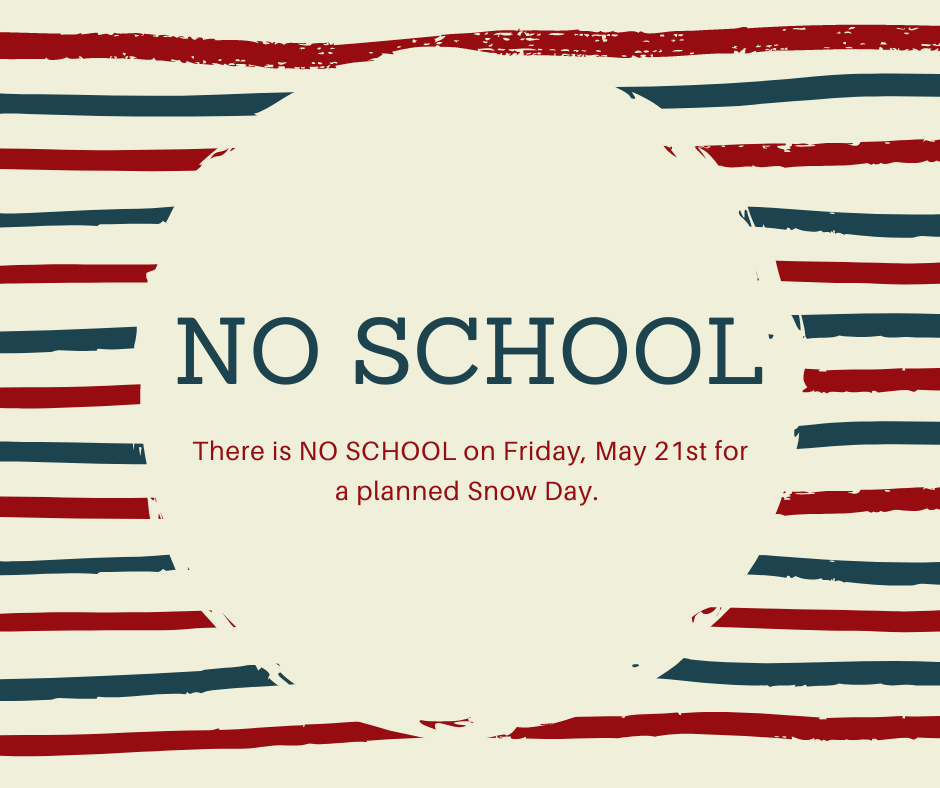 MT Reminders: Wednesday Release Times: TK & K Students 11:20am 1st-6th Grade Students 12:51pm Food Services: All students have the option of a free pre-packaged breakfast and/or lunch each day. Thank you for all you do! 🦅

Good Morning Families! Thank you for being part of a historic day today. We have reopened fully for the first time in over a year. Our students had the biggest smiles on their faces. Let's make the remaining 5 weeks the best weeks of the year. Also, our consideration forms are now live. To submit a teacher consideration for the upcoming school year, please click the link below. The form closes Thursday at 3pm.
https://forms.gle/5HfYFPjgWuHhphpy8

INFORMATION CONTINUED... All currently enrolled Mesquite Trails students must have updated portals in order to ensure up-to-date emergency cards, photo release forms, transportation information, etc. If you have not updated your parent portal for, please visit this link to do so.
https://campus.hesperiausd.org/campus/portal/hesperia.jsp
Please don't forget to follow us on Facebook and Instagram (@mesquitetrailseagles) for the latest news and information. Facebook Link:
https://www.facebook.com/MesquiteTrailsEagles/

IMPORTANT INFORMATION: Good Morning Mesquite Trails Families!!! This Monday, April 26th, we look forward to welcoming back the majority of our Eagles full-time. Our gates will open at 7:00am each day. Please refer to the schedule below for school instructional hours. Grades TK-K Monday, Tuesday, Thursday, Friday 7:30-12:20 Wednesday 7:30-11:20 Grades 1-6 Monday, Tuesday, Thursday, Friday 7:30-1:47 Wednesday 7:30-12:51 All students will have the option for a grab and go breakfast and lunch. Mesquite Trails, like all schools in the Hesperia Unified School District, will be following CDPH guidelines. Please remember to send your child with a mask and remind them it is to be worn throughout the school day. We will practice social distancing and provide students with plenty of opportunities to sanitize and wash their hands. GROUP C (Distance Learning Students): If your child is remaining on distance learning for the remainder of the year, their current teacher will be reaching out to them with schedule information and other needed resources. Thank you! SOAR ON! 🦅

This is just a reminder to fill out this brief survey if you have not done so already. Your input will greatly help us as we plan to reopen schools fully! Thank you in advance.
https://forms.gle/jJrCNkNSm8LAGU1w5